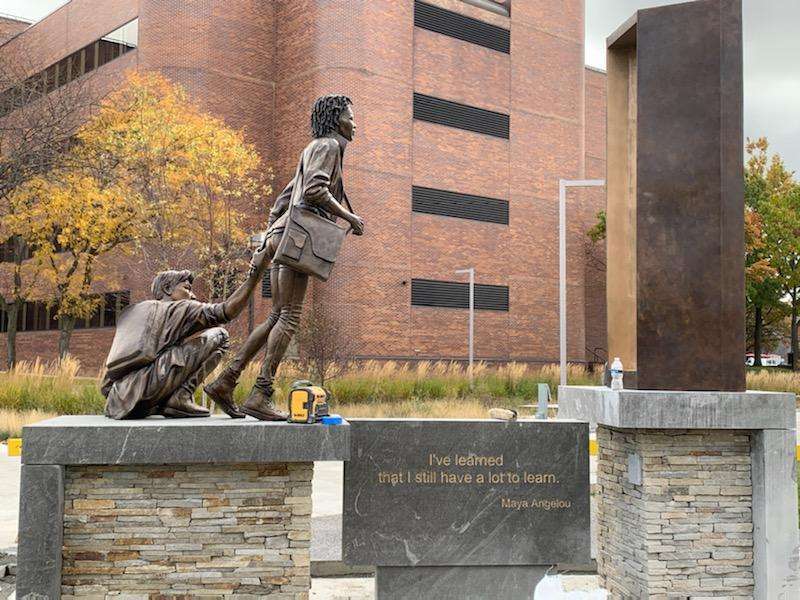 This sculpture project began in August 2018 with a request for proposal from Delta College for a sculpture for their new downtown Saginaw, Michigan campus. In September, I submitted two separate proposals along with several other sculptors. I was intrigued to create a sculpture for a college with the opportunity to provide a gathering space for students. In November 2018, I received input from the sculpture committee, students and donors on each sculpture proposal submitted, Prepared for Success and On the Shoulder of Giants. Completed several changes and options to Prepared for Success and one change to the other design. The College chose Prepared for Success - Opportunity, which since it evolved was changed to Preparing for Success - Opportunity.
The sculpture was enlarged and cast in bronze. It was installed in October 2020 and dedicated on August 5, 2021.
This sculpture is an edition of 5. The based can be unique for each installation.