The Saginaw Art Museum's Newst Acquisition - The Last Whistle by Idaho Artist Ken Newman
The Last Whistle #1/5 purchased by the Jury Foundation of Saginaw, Michigan after viewing it at ArtPrize8 in Grand Rapids and was dedication on August 31st outside of The Saginaw Art Museum. With over 300 community members attending, union representatives and families of skilled labor were treated to lunch donated by Meijers. The first of many Legacy engraved stones purchased by those in memory of their favorite blue collar/skilled labor family members were installed.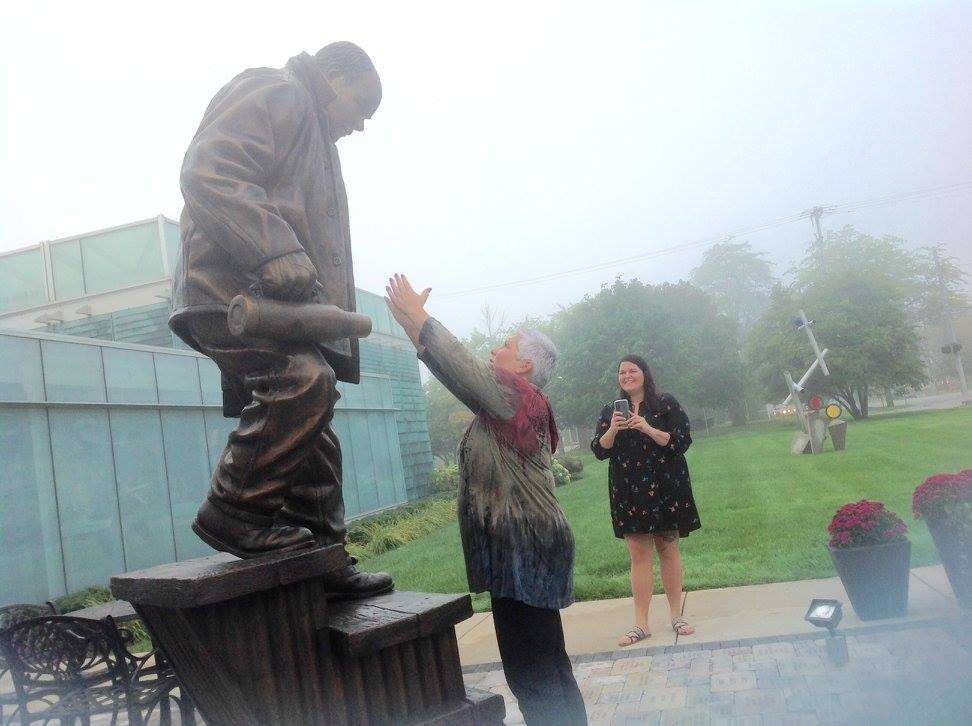 Museum Director, Stacey Gannon welcomes The Last Whistle to its new home - The Saginaw Art Museum.