The Last Whistle Chosen for ArtPrize 2016 in Grand Rapids MI
Ken Newman is a nationally recognized sculptor and lives in Idaho. His ArtPrize entry The Last Whistle, a larger than life bronze figurative sculpture, will compete against 1554 artists representing 44 countries and 40 US states submitting 1453 unique entries. There are four artwork categories; 2-D, 3-D, Installation and Time-Based displayed across the three-square mile ArtPrize District in 172 venues.
The Last Whistle symbolizes a historical perspective of generations of men who were instrumental in building wealth and greatness in America. Celebrating the importance of all people; from coal mines and steel mills to Michigan's unparalleled industrial manufacturing which built the American society.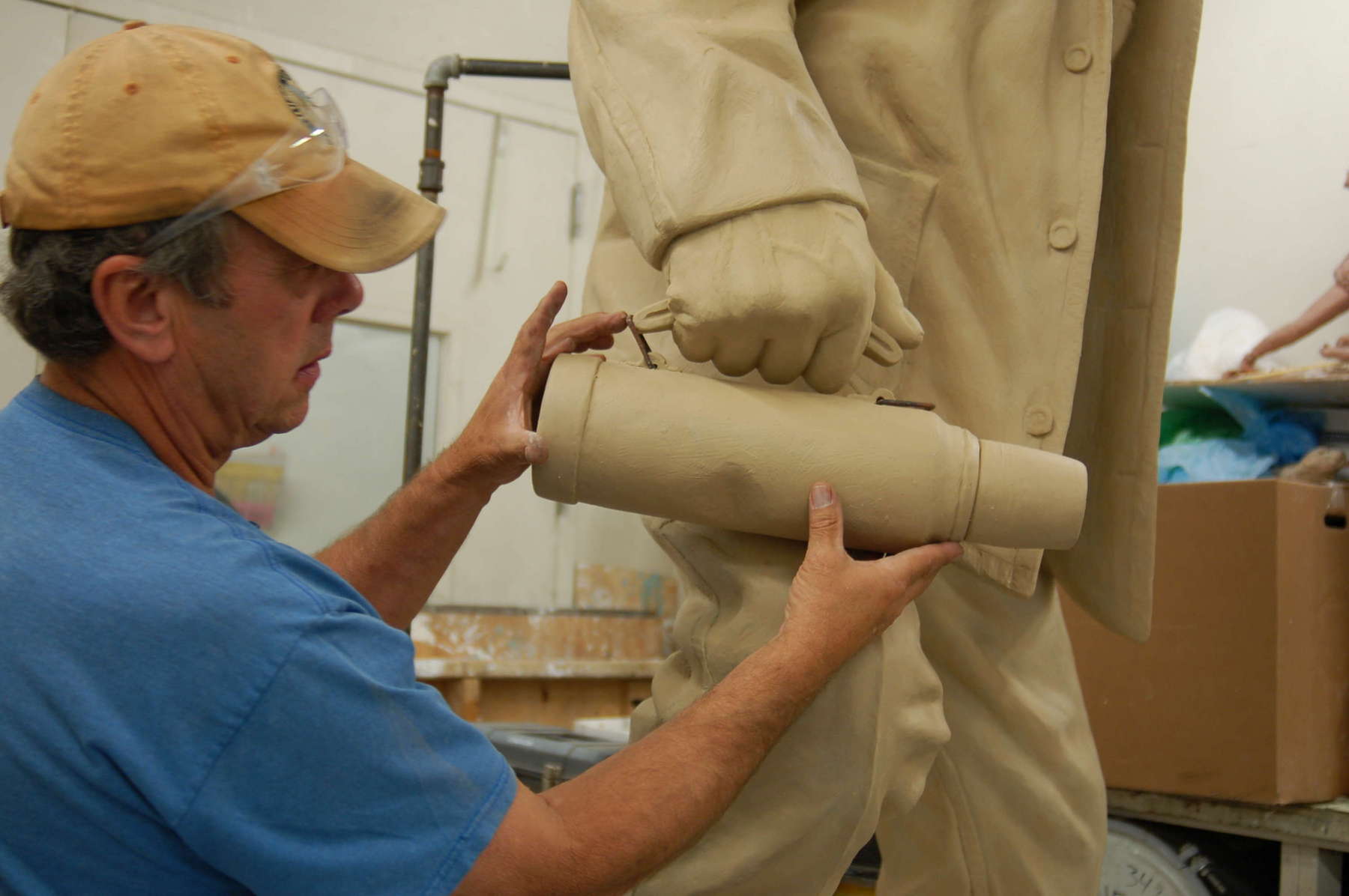 The sculpture represents the iconic Blue Collar laborer of small and large communities across America. Closer to home it reflects the narrowing of the logging industry, as the last whistle blared in Fort Bragg, a place where Ken worked with men of this generation.

The larger than life bronze sculpture was chosen by the Fifth Third Bank/Warner, Norcross and Judd LLP, and will be located near the corner of Monroe and Lyon in downtown Grand Rapids.
The sculpture is currently being cast at a full-service fine art foundry and is undergoing the complicated and labor intensive molding and lost wax casting process to bronze.
Ken will escort the 800+lb. bronze to Michigan in September and is currently raising funds to transport, install, promote and attend the competition at https://www.crowdrise.com/transport-the-last-whistle-to-artprize8 . The effort is sponsored by ArtPrize, CrowdRise and the Michigan Lottery.