Exploring the Native American culture and their struggles - a client challenged me to see if I could share a narrative... Taking of a Soul, and Pure Freedom are the result of three years of dialog, readings and soul searching. There is a third sculpture called A Land of Many Gifts.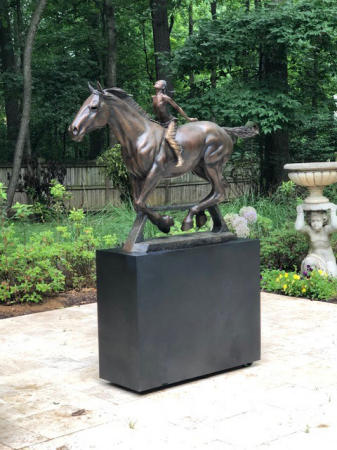 Pure Freedom #1/11 1/2 life - basing options and patinas vary, installed in Virginia, poolside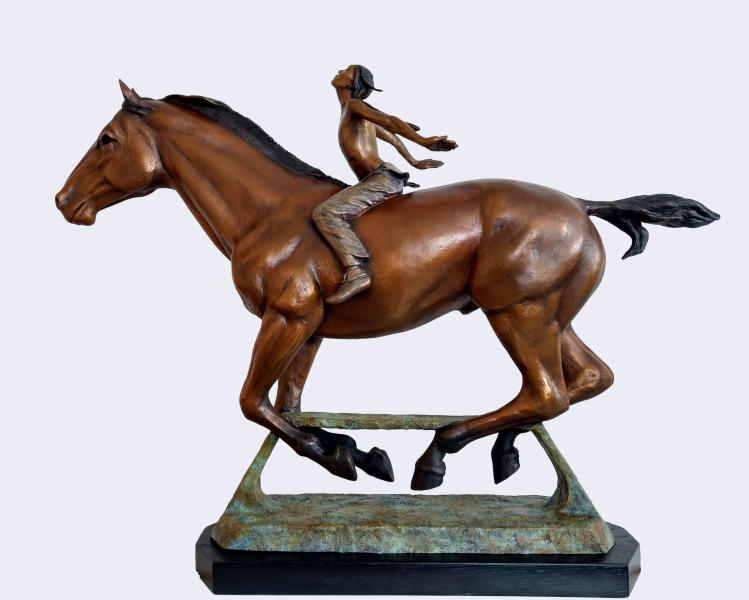 Pure Freedom
1/4 Life
$8500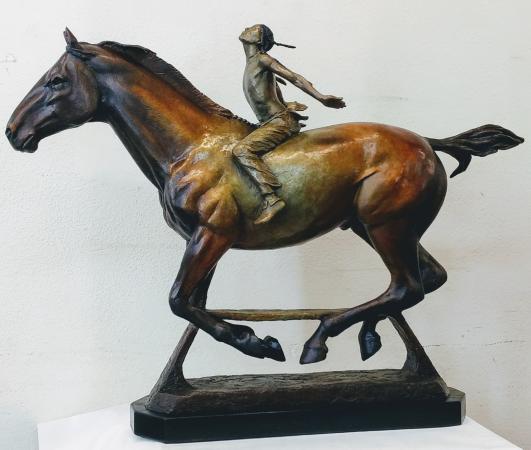 Pure Freedom - 1/4 life
First Release $8500 - Patinas vary from contemporary to traditional.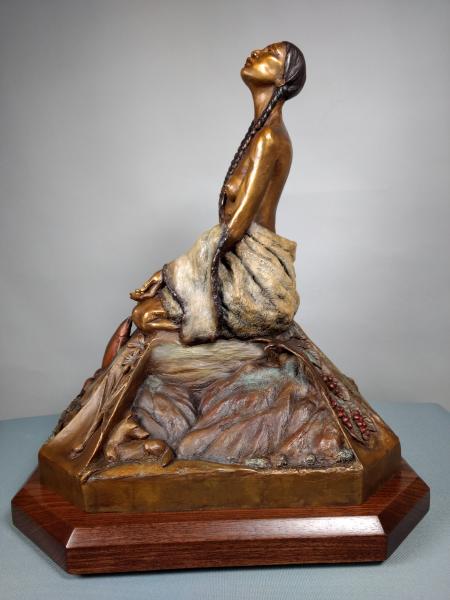 A Land of Many Gifts
$4850 Ed 22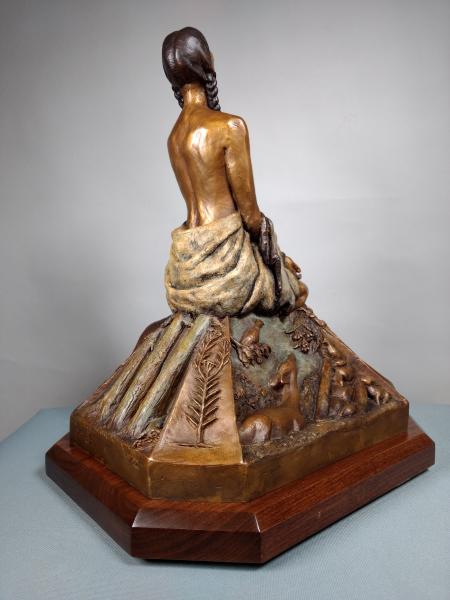 A Land of Many Gifts
Edition of 22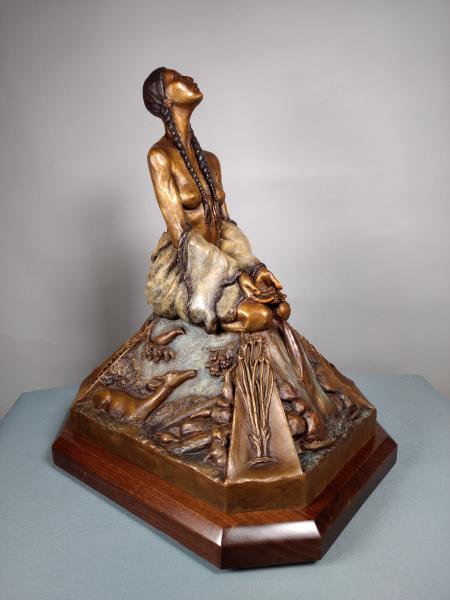 A Land of Many Gifts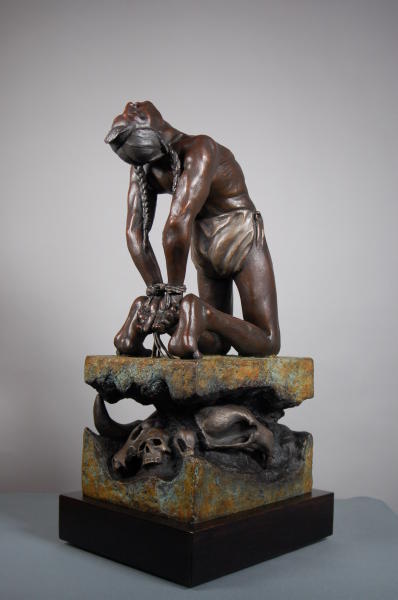 Taking of a Soul - Resilience $7000
Edition of 22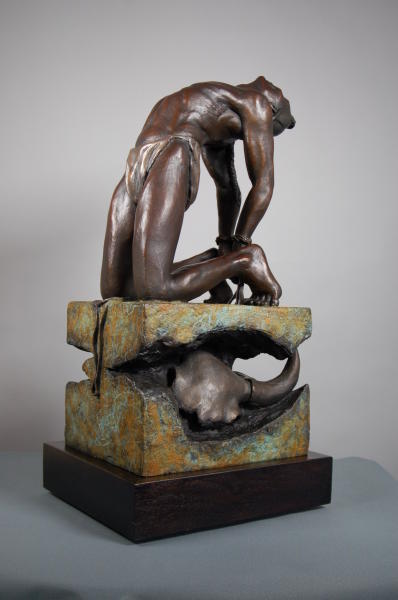 Taking of a Soul
Edition of 22