I am inspired by bird and wildlife, creating them while capturing my unique narrative with movement and purpose is my ultimate goal. Placing them in homes, corporate businesses and in the public is both sharing my stories with other and continuing to pursue my passion of sculpting. Each of the sculpture are either editions of 11 or 22.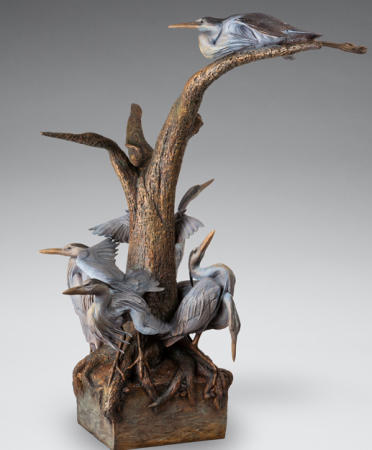 Confluence of Blue
Email/Call for Pricing
#3/11
6 GreatBlueHerons
49x24x32 Walnut Base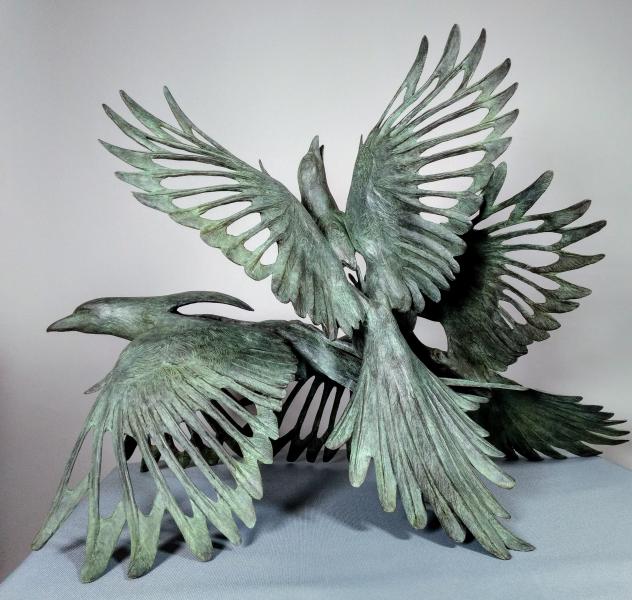 Mischief and Plunder
Bronze Tabletop
#7/11 $15,500
Verde Patina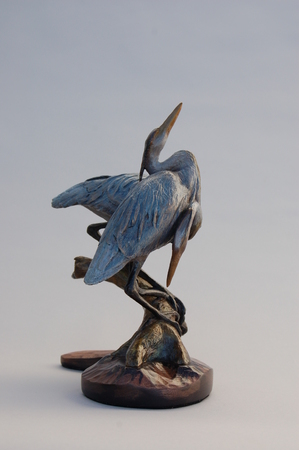 Unity Herons
$1850 Ed 22
11x8x7 Bronze - Bases Vary
Two Great Blue Herons #13 #14 Available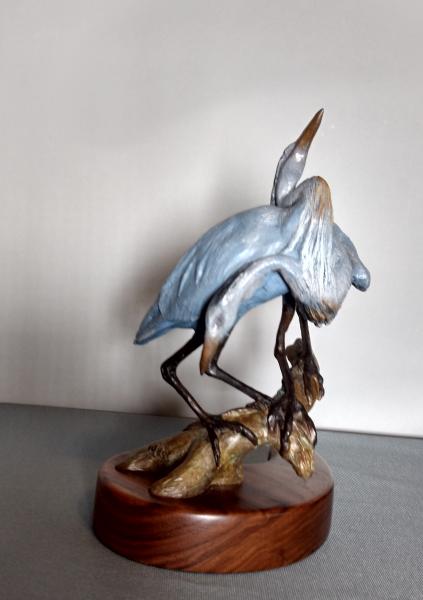 Unity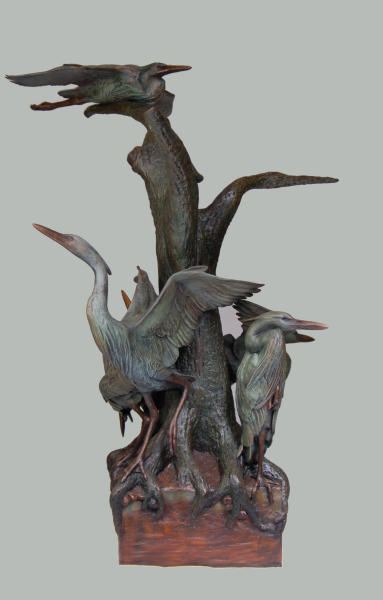 Confluence - Coming Together for the Greater Good - Exterior Patina
Available #4/11
Call for current pricing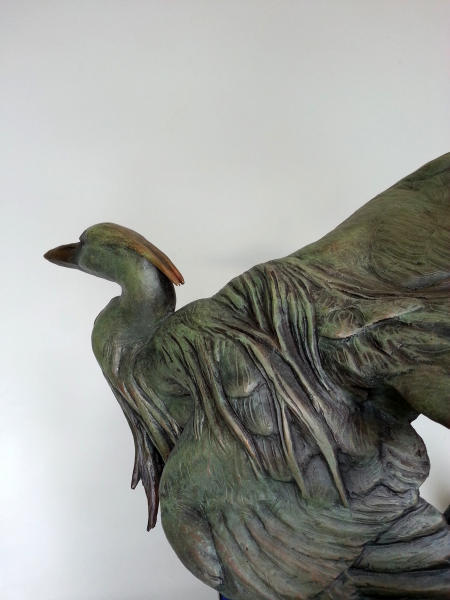 Closeup Exterior Patina of Confluence Sculpture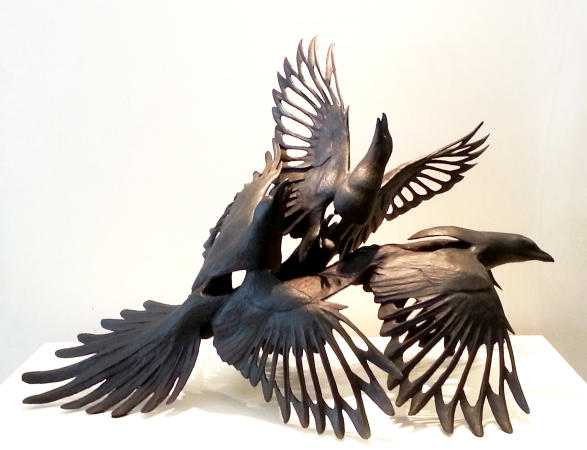 Mischief and Plunder 8/11
Not yet Cast
Birchwood Casey Black Patina
ORDER ONLY 12-14weeks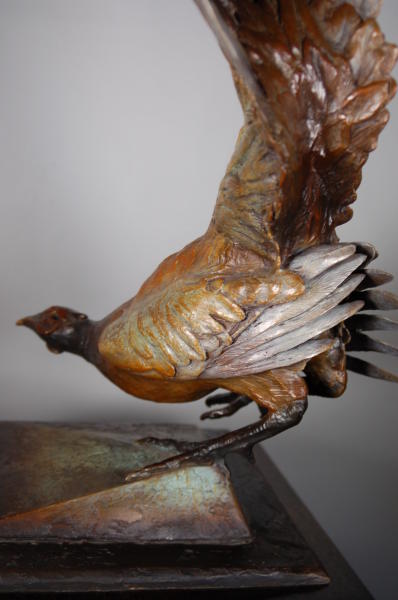 Tale of Respect, #/22 $9000 patina option back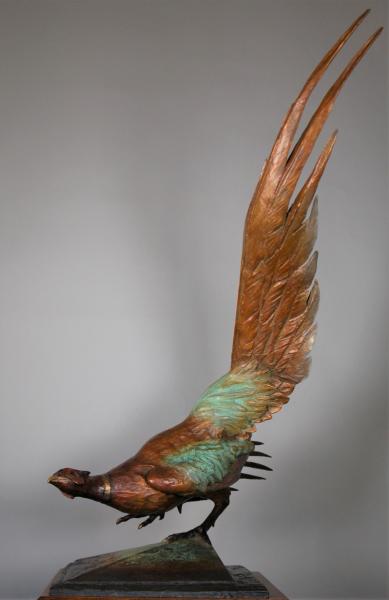 Tale of Respect, patina option #19/22 Order Only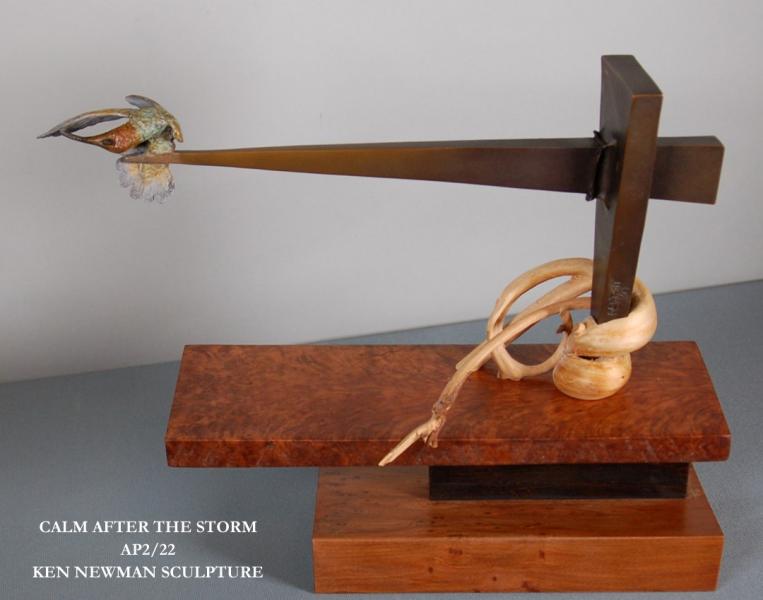 Calm After the Storm - Contradictions - Bronze and Redwood $4000 AP2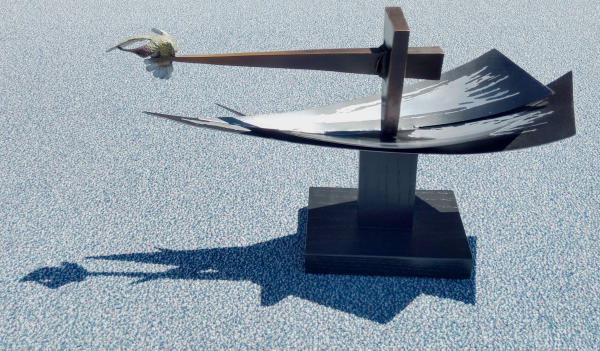 Calm After the Storm - Windswept #19/22 $3850 Bronze casting married to unique weather effect.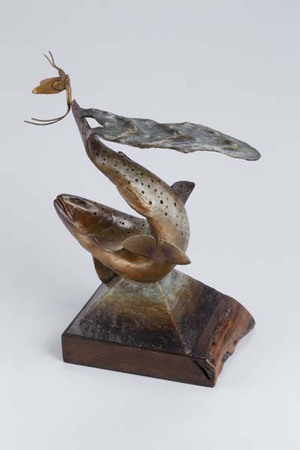 One After Another - Trout
Edition/22
13x10x6
$3000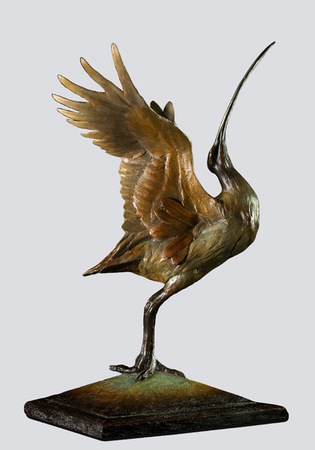 Observing Grace - Curlew #7 and #8/ 22
28x22x22 $7500

Sunseeker III
Bobwhite Bronze, Marble and Oak
#16/22 Unique $1200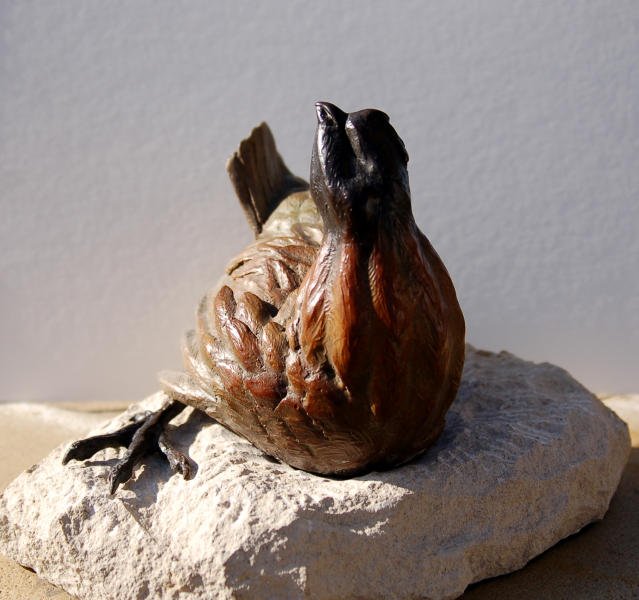 Sunseeker II
Masked Bobwhite #6/22
$1200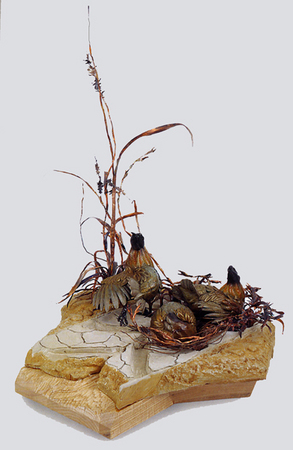 Sunseekers - Masked Bobwhite
$4500 #5/22 Featured in Washington DC at Endangered Species Exhibition 30x21x21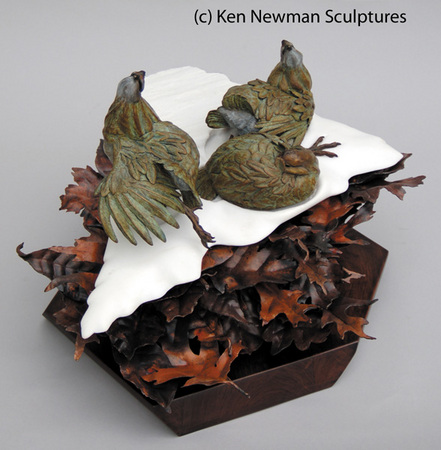 Sunseekers bronze, marble, copper leaves on walnut 15x26x20 Award winning $4500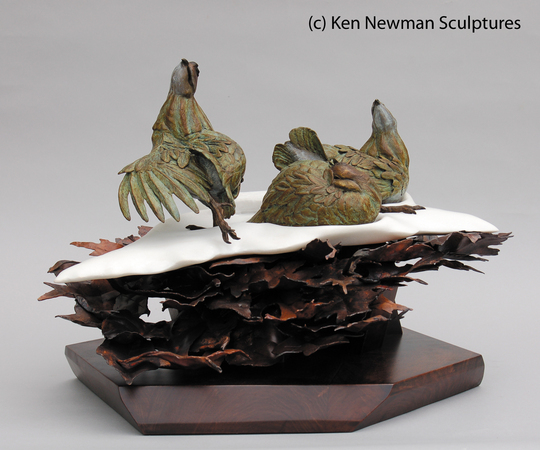 Sunseekers, other side, on turntable